Benediction
Works By Imo Nse Imeh
Benediction, tells the story of a group of angels that have been cast down to earth, and bound to the skins of black boys and men. Their task is to serve as witnesses to the traumas and triumphs that they experience while in this guise. This developing series is my personal response—as a black man—to the global pandemic, and the many horrific realities of black existence that the darkness of this plague has elucidated for the entire world to witness.
This is a project of storytelling, involving some imaginative fiction and mythology in an effort to mine or history and present for a Truth that is often challenging to encounter. This is also a project about healing. I believe that healing in its truest and most holistic form comes to those of us that submit to the arduous process of uncovering and confronting the truth of our situations. For black boys and men, my hope is that they see themselves in the monumental angelic figures that I draw and paint – that they realize the depths and even the limitations of their humanity, and that they embrace these realities, contemplatively and without apology.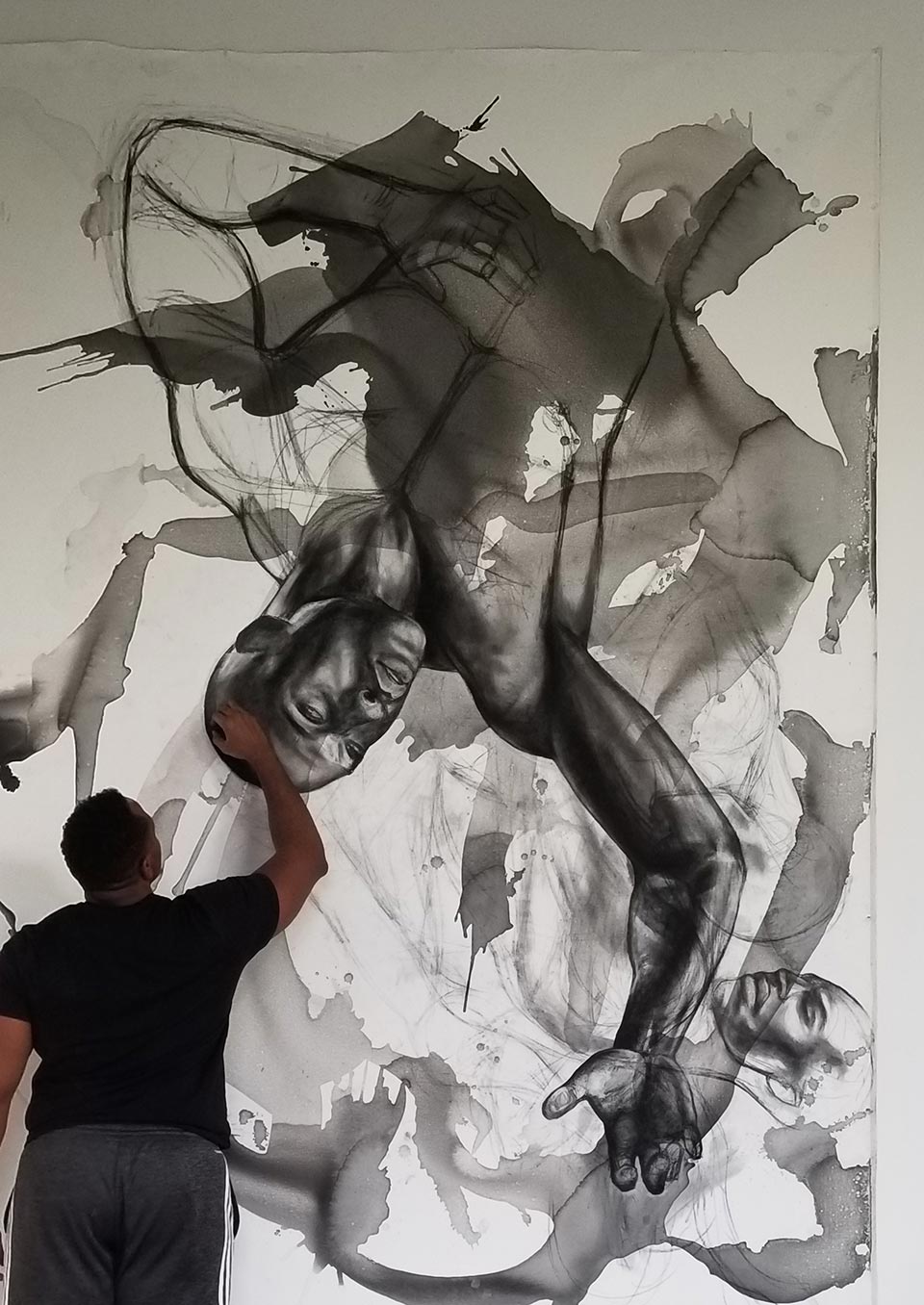 (Untitled) Angel Study
Charcoal, India Ink on Unstretched Canvas, 120 x 84 Inches, 2019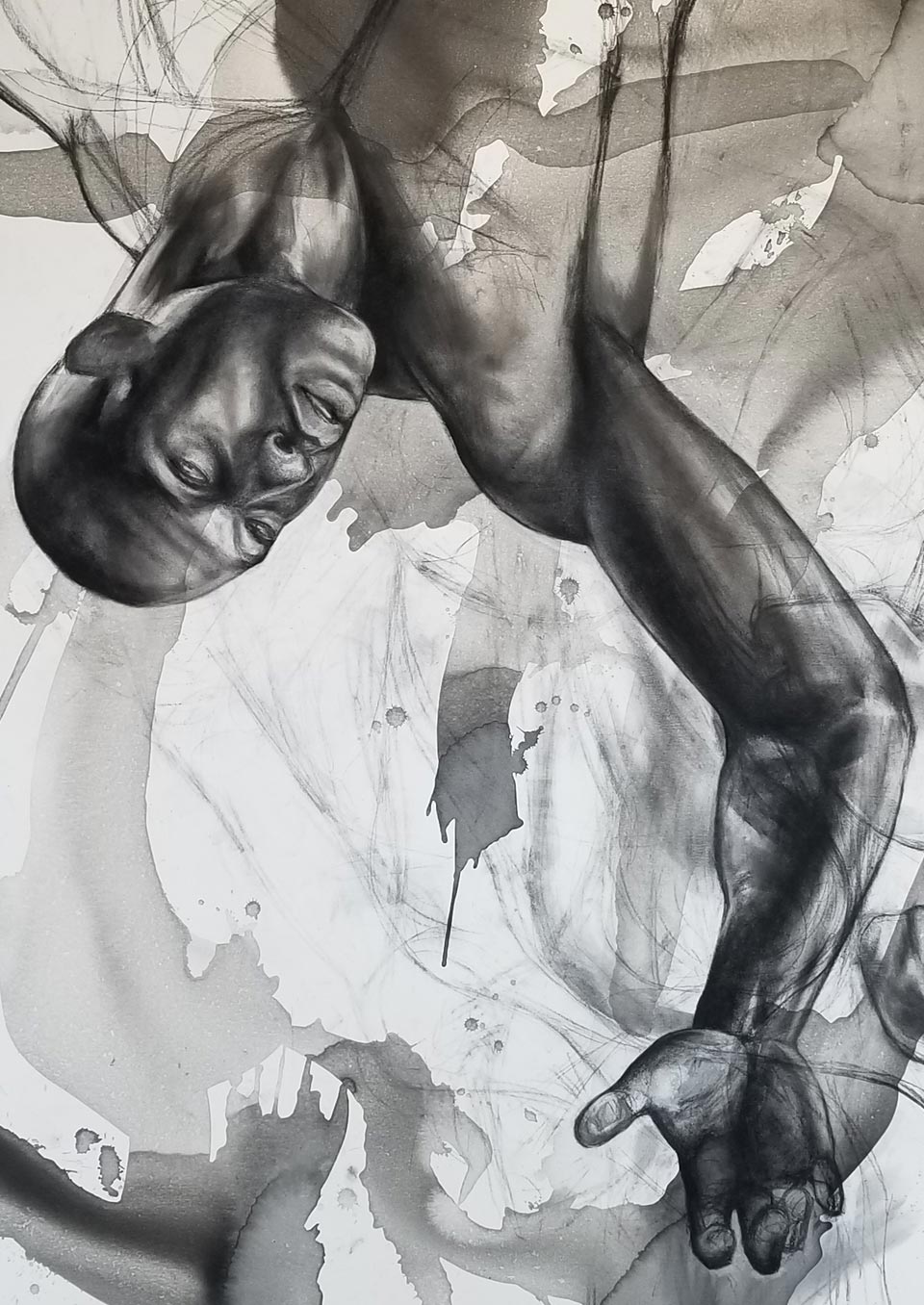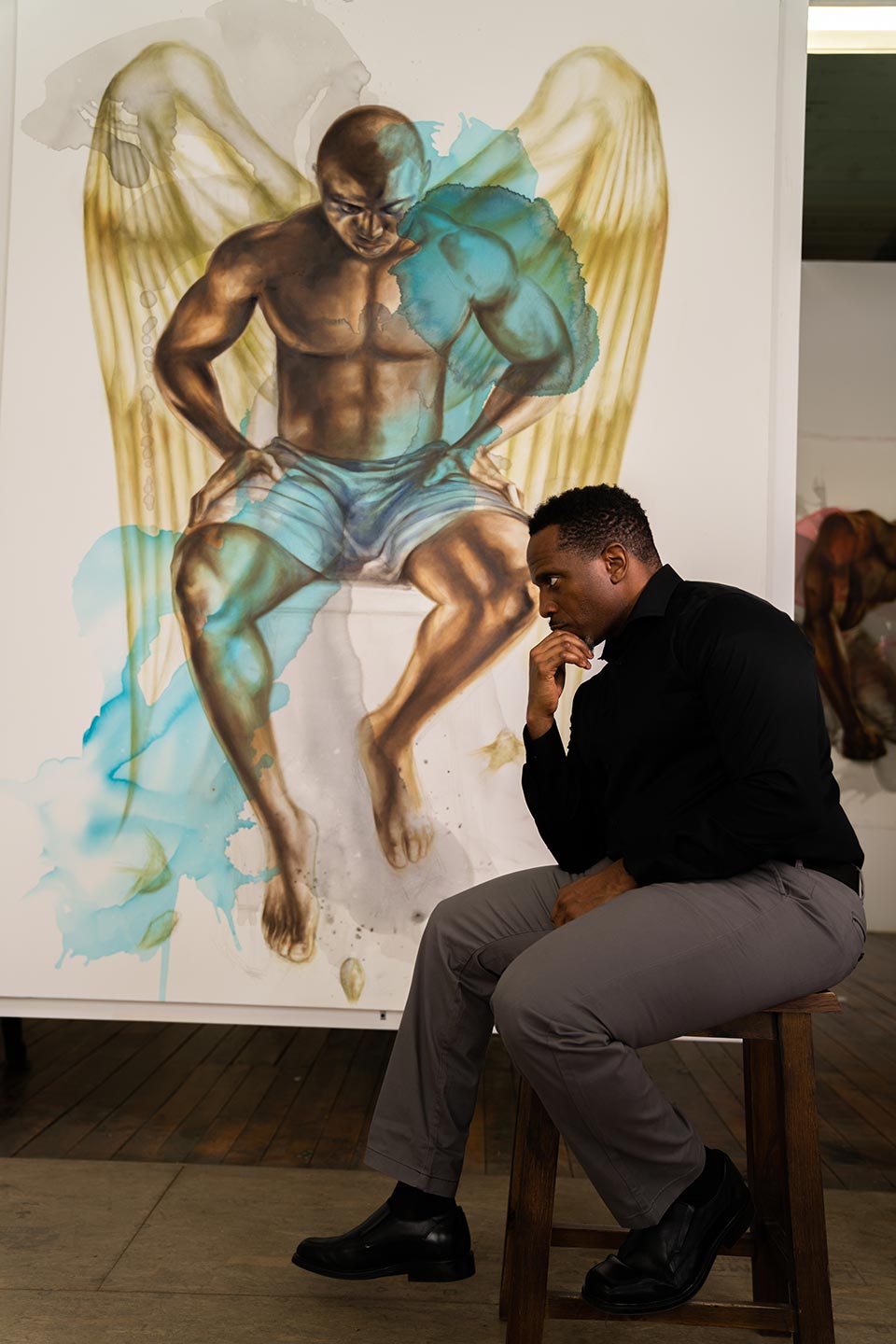 Recent Portrait Photography around two Benediction works:
"Angel with Sparrows Discussing the Afterlife" and "Feeding the Veins of the Earth"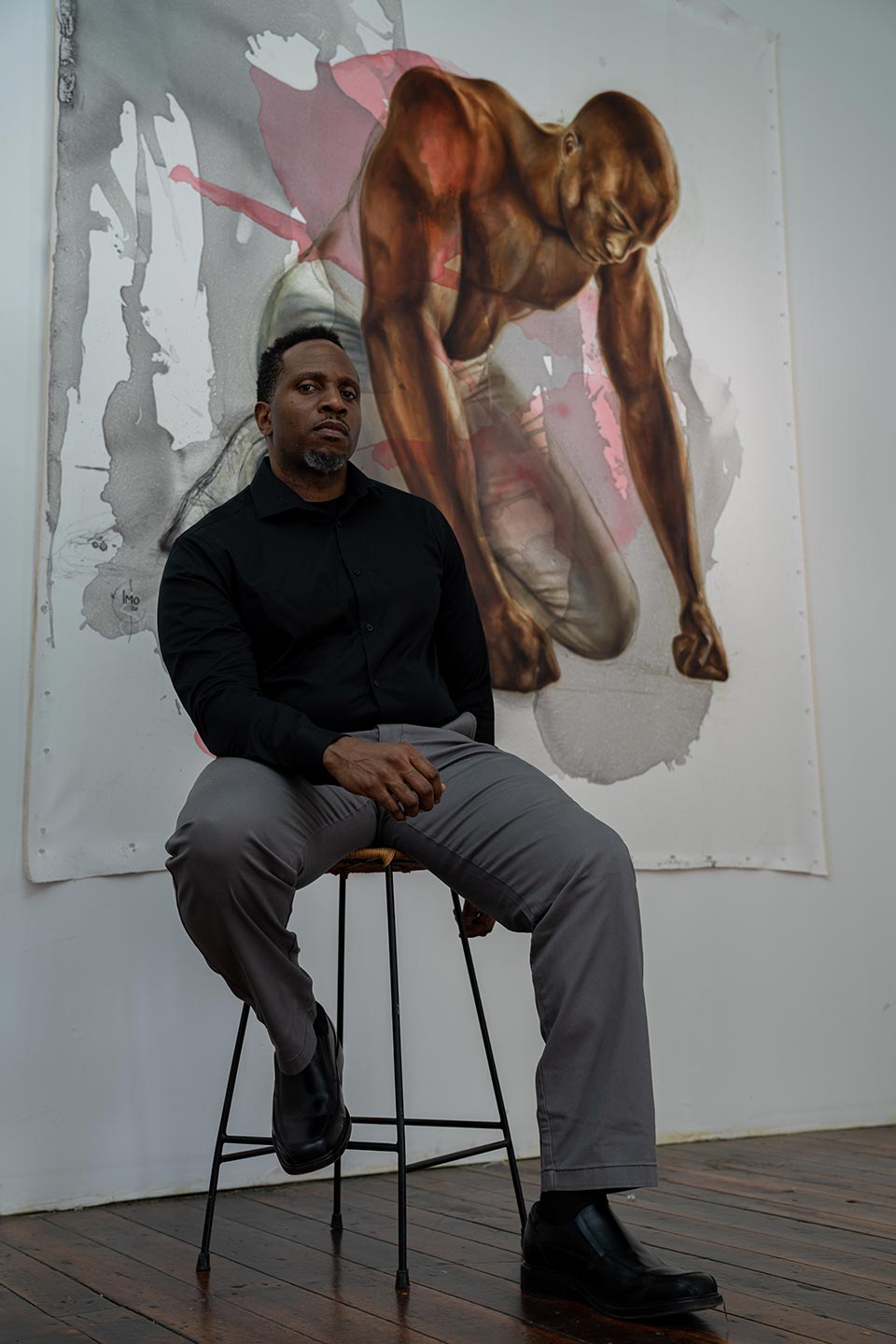 The Autumn 2020 issue of Orion Magazine features visual art by Dr. Imo Nse Imeh, a practicing artist, scholar of African Diaspora art, and professor at Westfield State University in Massachusetts. In this video, Dr. Imeh discusses the inspiration behind his project BENEDICTION.