Studio artist and scholar of African Diaspora art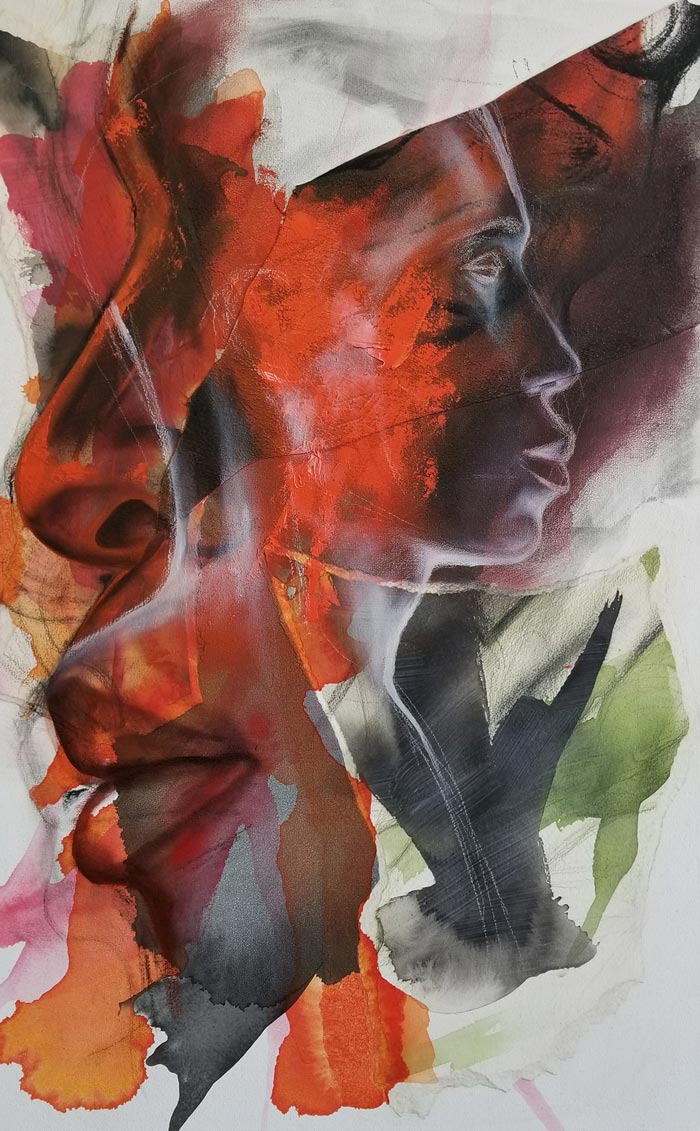 Visual Artist. Writer. Historian.
Dr. Imo Nse Imeh is a Nigerian-American visual artist and scholar of African Diaspora art. Presently, he is Associate Professor of Art and Art History at Westfield State University in Massachusetts. He is a Columbia University alumnus, and received his Masters and Doctoral degrees in Art History from Yale University in 2009.
Dr. Imeh leverages his practice of visual art and research in art history to investigate historical and philosophical issues around the black body and cultural identity. He has made contributions to visual arts discourse with publications, lectures, and provoking studio art projects that interrogate the ways in which black bodies are imagined, installed, ritualized, and transformed. Recently, his art has been recognized by PBS News Hour, New England Public Media, Orion Magazine, and the contemporary art and culture magazine Art New England.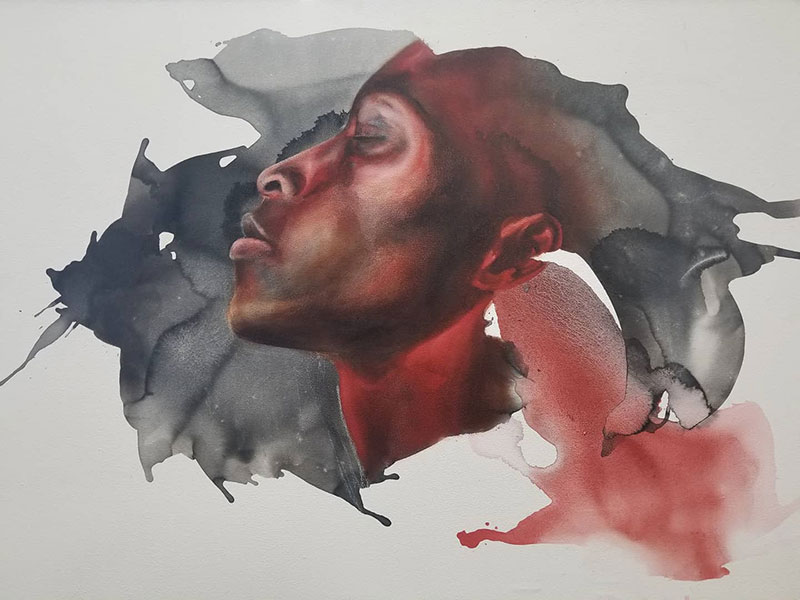 Take a deeper look into the meaning and process behind these artworks.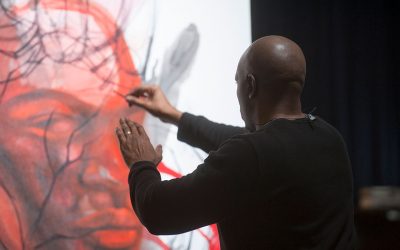 The end of a 17-hour Live Painting Performance and Installation that I launched at my university in response to an outbreak of racist activity on my campus. The public destruction of the portrait of Trayvon Martin was as important as its creation. Through spectacle, I...
read more
Connect With the Artist
My goal as an artist is to simplify the larger problematic structures of inequality in society, in an effort to inspire new ways of framing history, offer a new and humanizing lens through which we can collectively understand and mourn the victims of an unjust society, and provide opportunities for discussion and reconciliation.