"Angel Landing" Takes Flight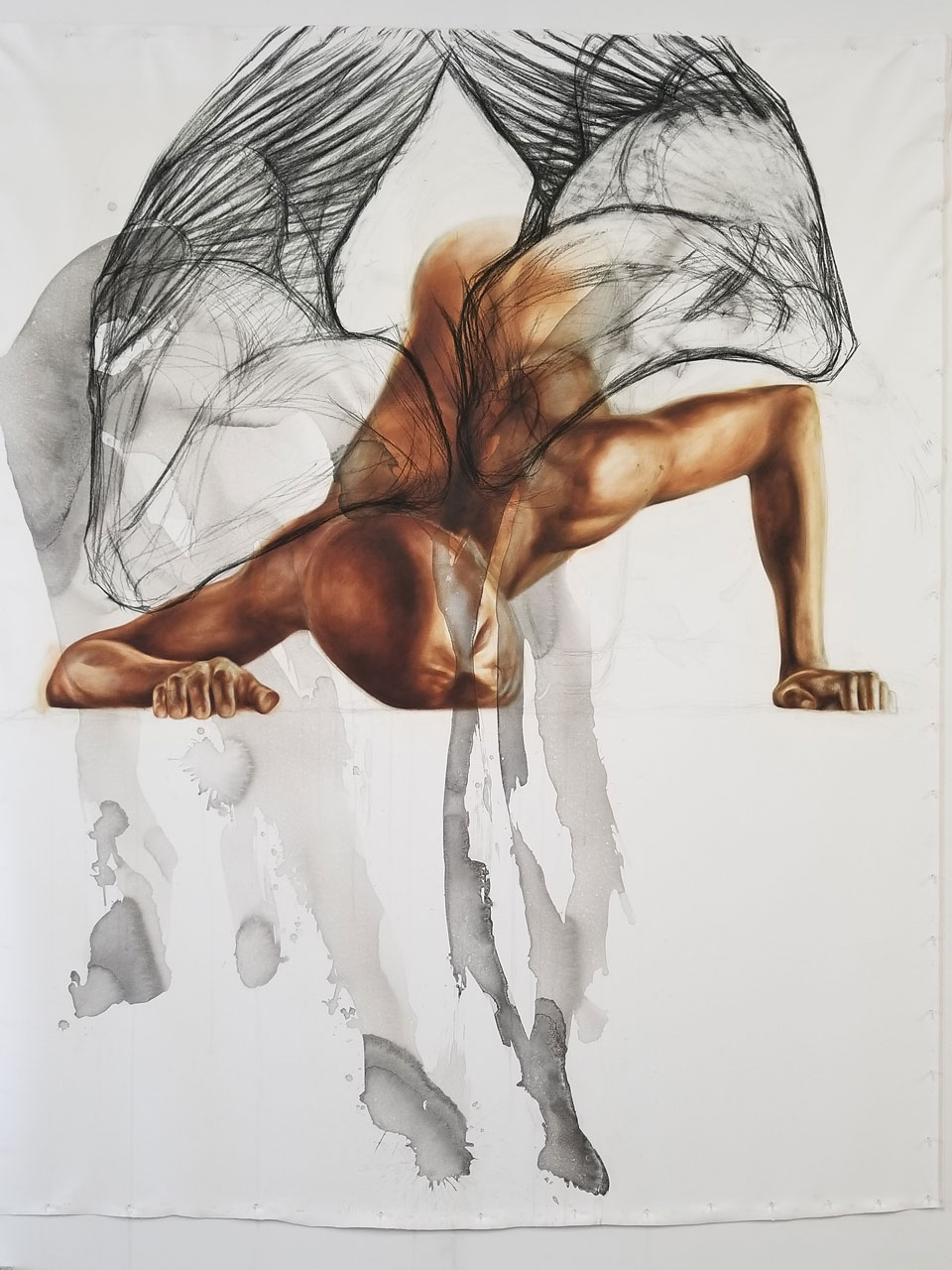 "Visible Man: Art and Black Male Subjectivity"
My painting "Angel Landing" will be featured in a riveting exhibition titled Visible Man: Art and Black Male Subjectivity. The curator is the inimitable artist and scholar Michael Harris. The exhibition is a noteworthy and timely conversation about Black men as historical vessels of knowledge, as storytellers, as power and magic, and as monuments of legacy whose foundations are love, vulnerability, and promise. I am thrilled to be one of the voices selected to join this conversation that is cross-generational, transcultural, and immediately poignant in its cross examination of our nation's sordid history with Blackness, and in its delivery of our unadulterated story. I'm also, once again, quite star-struck to be in the company of these amazing artists.
…
–
Now, a short story: The subject of my painting "Angel Landing" was modeled for me by a mentee of mine who is also a Westfield State University student. He's a remarkable artist who I have watched develop over a number of years, so it means the world to me that he chose to be a model for this compelling painting. Furthermore, when I started this work, I was in the company of yet another Westfield State student who was developing a painting of his own in my art studio. I reached a point of frustration with my painting, and was seriously considering scrapping it completely, when my student told me to chill out, breathe, and see the painting through. He made me promise to see it through.
So, this work, "Angel Landing" now joins a mighty international, intercultural conversation about Black men in large part because two young Black men who I teach helped me to visualize the artwork, and then to bring it into reality. They helped this painting to find its place into a much larger and potentially more significant framework.
My Heart is very, very Full